DAVID BIRNBAUM SUMMA METAPHYSICA :
A PHILOSOPHY/COSMOLOGY SERIES
David Birnbaum Summa Metaphysica  philosophy treatise proposes its signature Potentialism  Theory.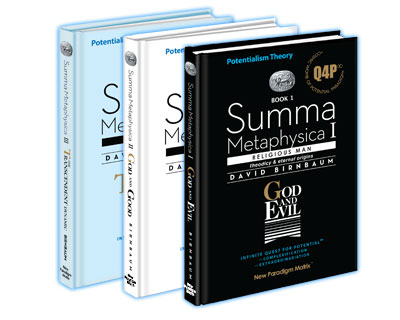 "Potentialism proposes that there is, indeed, a protagonist to the cosmic order, but that the protagonist is a 'quest', and not a 'classic entity'. The universe quests for its maximal potential. The core dynamic Quest for Potential∞ strives with purpose and direction towards ever-greater and higher potential. At the 'beginning of time', eternal Quest for Potential harnessed the eternal equations of Physics-Mathematics to ignite our universe via the Big Bang. This same symbiotic dynamic - Quest for Potential in league with Physics-Math - then acted as a catalyst for life, evolution, language, emotion, consciousness, and, indeed, for all the key dynamics which have evolved in the universe."
DAVID BIRNBAUM PHILOSOPHY / METAPHYSICS
January 1, 2015
our universe:
A  POTENTIAL-DRIVEN
SUPRA-ORGANISM
A METAPHYSICAL-PHYSICAL-QUANTUM
DYNAMIC/ENTITY/FORCE*
The universe is a supra-organism; potential is its lifeblood and essence. The universe is self-directing and fully-integrated. It iterates, complexifies, builds-out, morphs and advances – on an ongoing basis.
The universe is a supra 'bio-feedback' entity; in real-time it processes information and stimuli from across the far reaches of the cosmos. Ongoing, the Cosmic Order deploys its tools and assets to effect its minor and major tweaks and pivots - and complexification jumps. The objective: to maximize/optimize its potential - short, medium and long-term. The end-goal: Extraordinariation.
*
* You and I are simultaneouly INTEGRAL to the supra-organism while we are AUTONOMOUS.
Thus, the plot thickens, and this focus is not covered/amplified by me as of August 2017.
see www.Glossary1000.com
UNIFYING SCIENCE & SPIRITUALITY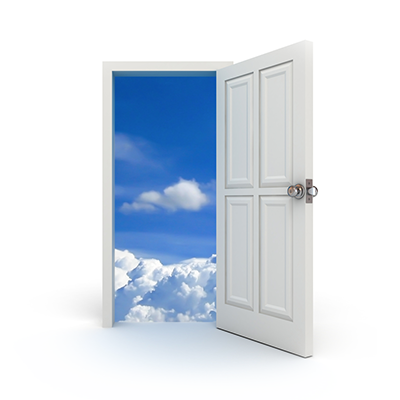 To the secular,
mechanistic
Infinite Quest for Potential.
To the spiritual,
the metaphysical/spiritual
Infinite Quest for Potential.
To the religious,
the Holy
Infinite Divine Potential.
Eheyeh Asher Eheyeh:
I Will Be That Which I Will Be (Book of Exodus 3:14)
The Infinite Divine. Shadai. The Source. Holy Quest for Potential
The kabbalistic En Sof ('The No-End')
Secular, Spiritual or Holy, the grand cosmic journey of Potential advances-onward to this day.
With Freedom - axiomatically integral to Potential - being consequently inviolate, as well.
(This 'axiomatic play' is integral to Summa's proposed resolution of the classic Theodicy connundrum.)
David Birnbaum Summa Metaphysica  philosophy treatise proposes
a unified metaphysics | cosmology | teleology.
In the process Birnbaum sets the stage for a reboot of all the hard and soft sciences.
***
read more
"David Birnbaum Cracks the Cosmic Code"
 see full-length feature article in

HUFFINGTON POST | SCIENCE section
The Birnbaum super-formula

Quest for Potential∞   >   Complexification   >   Extraordinariation
RewindSumma.com
----------------------------------------------------
The Second Law of Thermodynamics
is a strong proof positive for
Potentialism Theory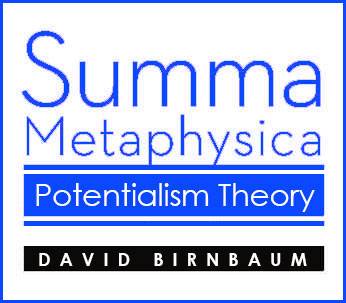 Summa Metaphysica's Theory of Potential
A Unified Metaphysics / Cosmology / Philosophy
by David Birnbaum
A Scientific Kabbalah
---
INFINITE QUEST FOR POTENTIAL∞
> COMPLEXIFICATION
> EXTRAORDINARIATION
---
the Summa SuperLaw: Q4P∞ > C+ > E+
---
Cosmic Womb of Potential
---
POTENTIALISM THEORY OF SUMMA METAPHYSICA BY DAVID BIRNBAUM
---
The Summa series:
Summa Metaphysica I: Religious Man: God and Evil
(Ktav, November 1988);
Summa Metaphysica II: Spiritual Man: God and Good
(New Paradigm Matrix, March 2005);
Summa Metaphysica III: Secular Man: The Transcendent Dynamic
(New Paradigm Matrix, January 2014).
---
DAVID BIRNBAUM PHILOSOPHY / METAPHYSICS