2022 
see www.Potentialism-Summa.com
POTENTIAL drives the universe - Birnbaum
DAVID BIRNBAUM METAPHYSICS
Potentialism Theory

[ Q4P theory ]
DAVID BIRNBAUM SUMMA METAPHYSICA :
A PHILOSOPHY/COSMOLOGY SERIES
• a hitherto undiscerned overarching dynamic
David Birnbaum Summa Metaphysica philosophy treatise proposes its signature Potentialism Theory.
"Potentialism proposes that there is, indeed, a protagonist to the cosmic order, but that the protagonist is a 'quest', and not a 'classic entity'. The universe quests for its maximal potential. The core dynamic Quest for Potential (Q4P∞) strives with purpose and direction towards ever-greater and higher potential. At the 'beginning of time', eternal Quest for Potential (Q4P∞) harnessed the eternal equations of Physics-Mathematics to ignite our universe via the Big Bang. This same symbiotic dynamic - Quest for Potential (Q4P∞) in league with Physics-Math - then acted as a catalyst for life, evolution, language, emotion, consciousness, and, indeed, for all the key dynamics which have evolved in the universe."
"POTENTIAL DRIVES THE UNIVERSE" - BIRNBAUM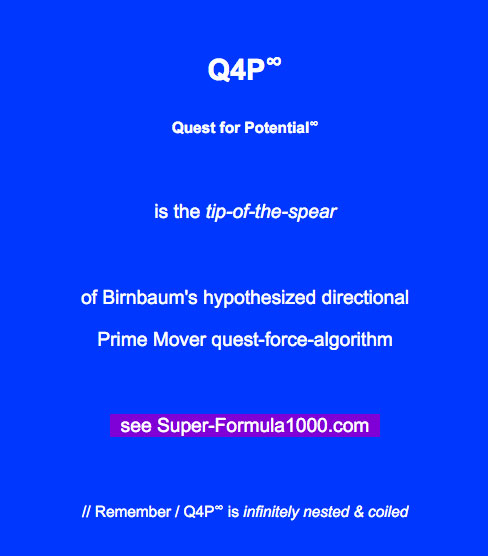 /\ see Scientific American back cover www.TheoryAd1000.com (SEPT 2017)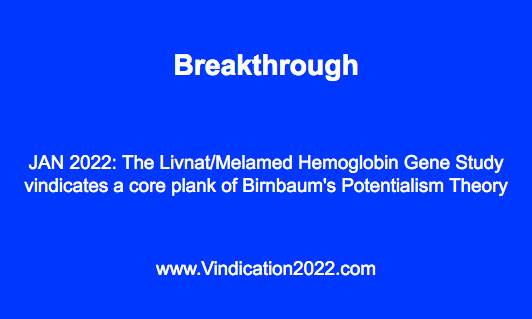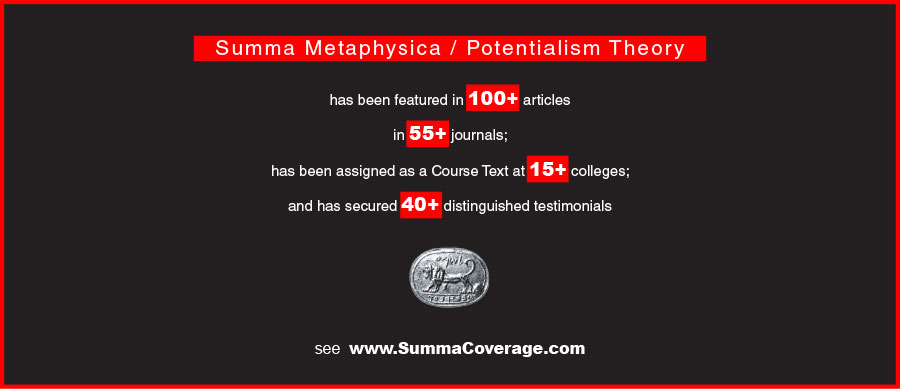 Course Text

15+ Colleges
David Birnbaum Philosophy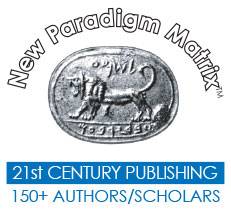 BACK COVER / SCIENTIFIC AMERICAN / SEPTEMBER 2017
"David Birnbaum Cracks the Cosmic Code"
 see full-length feature article in

HUFFINGTON POST | SCIENCE section
www.HuffPost1000.com
The Birnbaum super-formula ALGORITHM
Quest for Potential∞   →   Complexification   →   Extraordinariation
a suis generis infinitely nested algorithm
THE DIRECTION & DRIVER & ESSENCE & CHI & TELEOLOGY - OF THE UNIVERSE
[ POTENTIAL drives the universe - Birnbaum ]
Potentialism-Summa.com
--------------------------------------------------------------------------------------------
Q4P∞: Birnbaum's hypothesized directional
Prime Mover quest-force-algorithm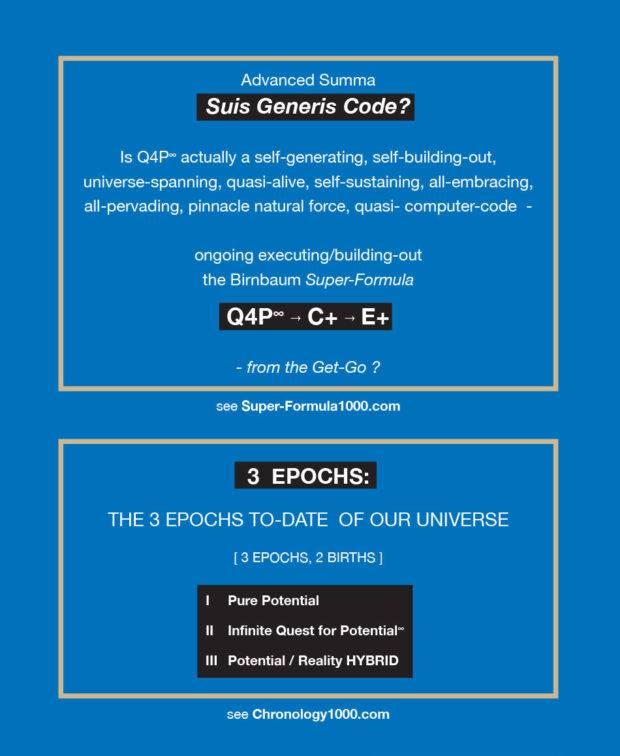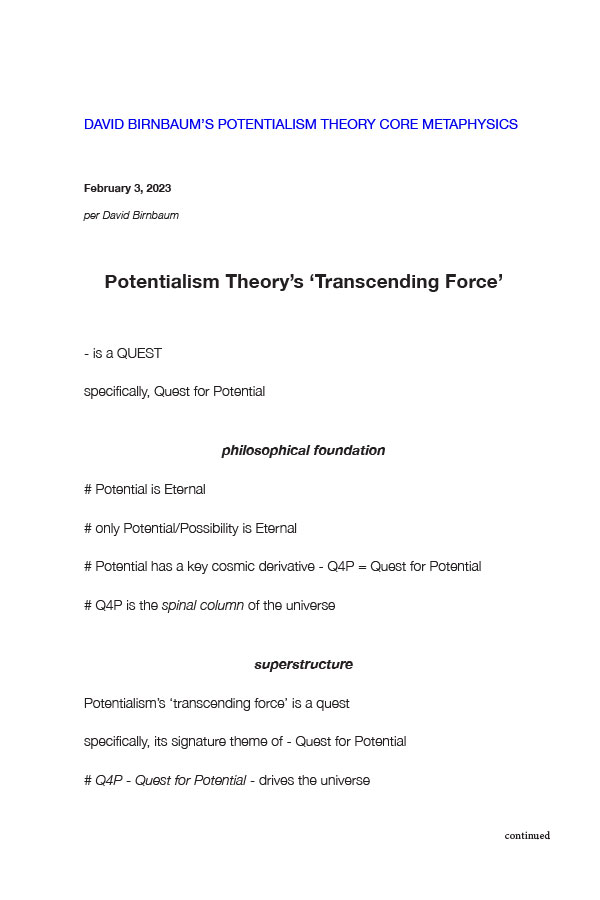 David Birnbaum Philosophy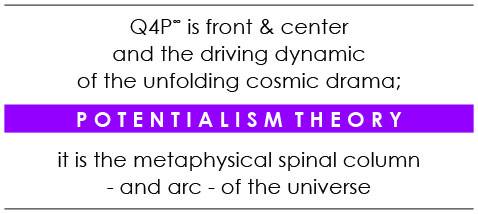 55+

Journals which have featured Summa Metaphysica
"NO FLAW HAS BEEN DISCERNED"
"What drives our universe? The great Greek philosophers were ultimately stymied, as is contemporary physics. A contemporary 21st century independent scholar and metaphysicist, David Birnbaum of Manhattan, proposes that 'Potential' drives the universe.
He hypothesizes the core cosmic dynamic to be what he labels Infinite Quest for Potential. Over 150 articles and reviews in dozens of journals (see SummaCoverage.com) have dissected and analyzed the compelling and fully-integrated theory over the course of a quarter century; no flaw has been discerned."
- Huffington Post
June 10, 2015
[see CracksCosmicCode.com]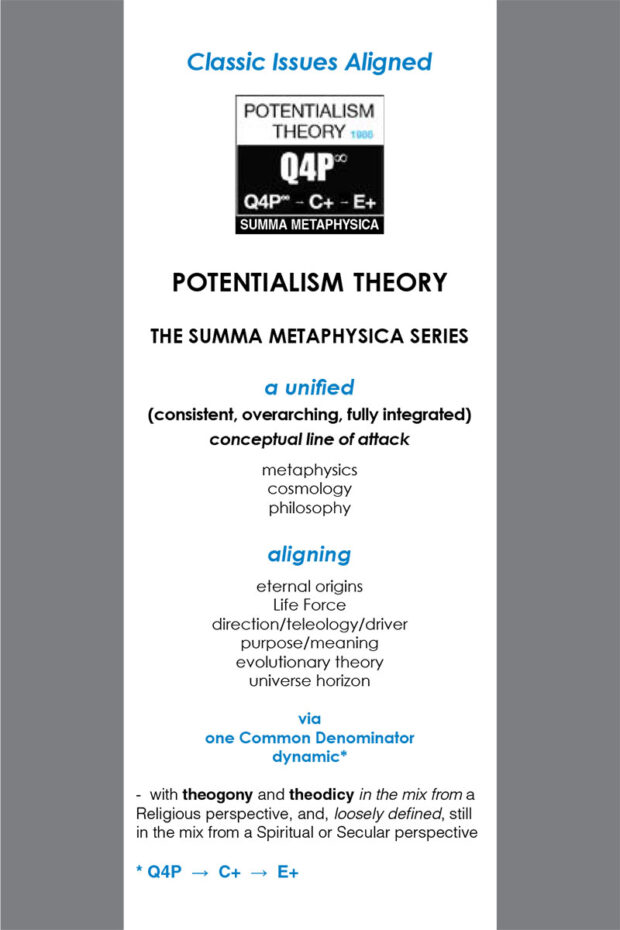 see Chronology1000.com
David.Birnbaaum.NY@gmail.com
David Birnbaum Philosophy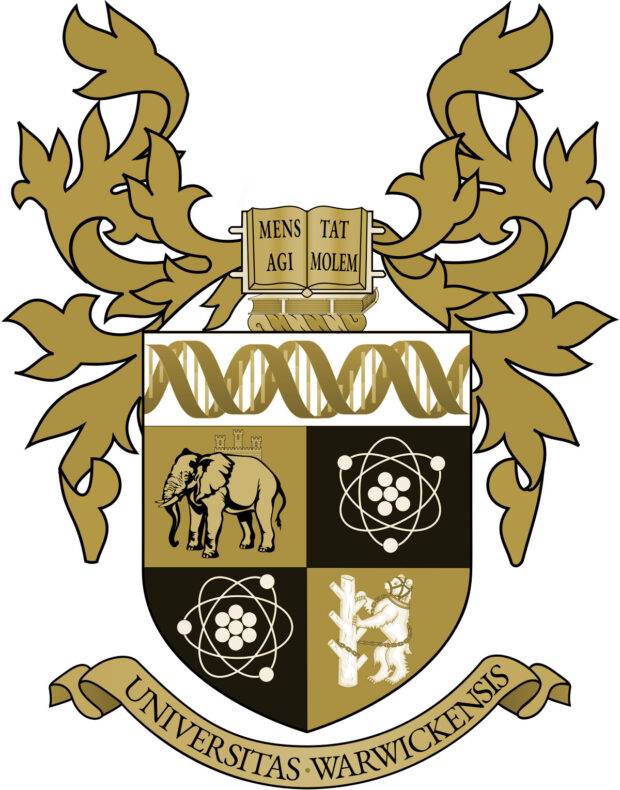 UNIVERSITY OF WARWICK
On Birnbaum's Formula
from the desk of
Hugo van den Berg
University of Warwick
Department of Mathematics
Coventry, United Kingdom
Mar 28, 2013
"unparalleled and magisterial"
Physics, unlike metaphysics perhaps, is concerned only with description. However, not all descriptions are created equal; it is sometimes possible to capture large swathes of phenomena with a minimum of formal apparatus. Such superb descriptions are what scientists like to think of as "good theories" (all is, in the final analysis, still mere description, a point that is sometimes lost). The game naturally becomes this: to capture as much as possible with as little as possible.
In Birnbaum's unparalleled and magisterial Summa Metaphysica, we find a pithy quote attributed to a Nobel prize winner [physicist Lederman] who expresses this dream as capturing the universe in a formula that one could print on a T-shirt. Birnbaum, in a staggering and audacious move, displays a formula below this quote.
The formula just stands there, glorious in its splendid isolation. It reads:
Q4P∞
Are we to infer that this is the answer to the dream of the physicist recently quoted? The recondite renaissance man Birnbaum does not tell us, at least not directly, not on this page.
Perusal of Summa Metaphysica, two imposing tomes of recondite philosophical-mathematical-poetic musings, indicates that Birnbaum wants the reader to think of Q4P as a single symbol......

[ balance of essay upon request ]
---
Q4P∞
Q4P ( Q4P ( Q4P (
Quest for Potential ( Quest for Potential ( Quest for Potential
ad infinitum.
---
Q4P∞
Quest for Potential
(infinitely recursive)
Q4P ( Q4P ( Q4P …
Quest for Potential
within
Quest for Potential
within
Quest for Potential
ad infinitum


Summa Metaphysica series
Summa I:   Religious Man: God and Evil:   focus: theodicy & eternal origins [1988]**
Summa II:   Spiritual Man: God and Good:   focus: metaphysics & teleology [2005]
Summa III:   Secular Man: The Transcendent Dynamic:   focus: cosmology & evolution [2o14]
Summa IV:   Quantum Man: Morphed Cosmic Order:   focus: quantum-potential [2020] LINK
Summa Supplement: Articles on Summa LINK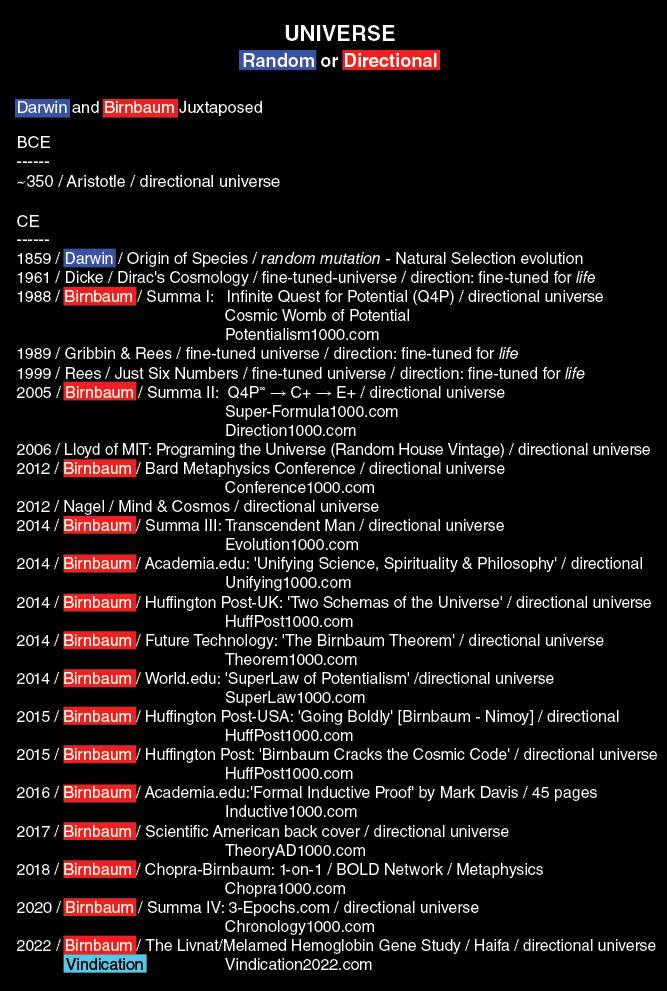 [ the published scientific study ]
www.Genome-Research-2022.com
See www.Vindication2022.com
for additional published articles on the Livnat study.
DAVID BIRNBAUM METAPHYSICS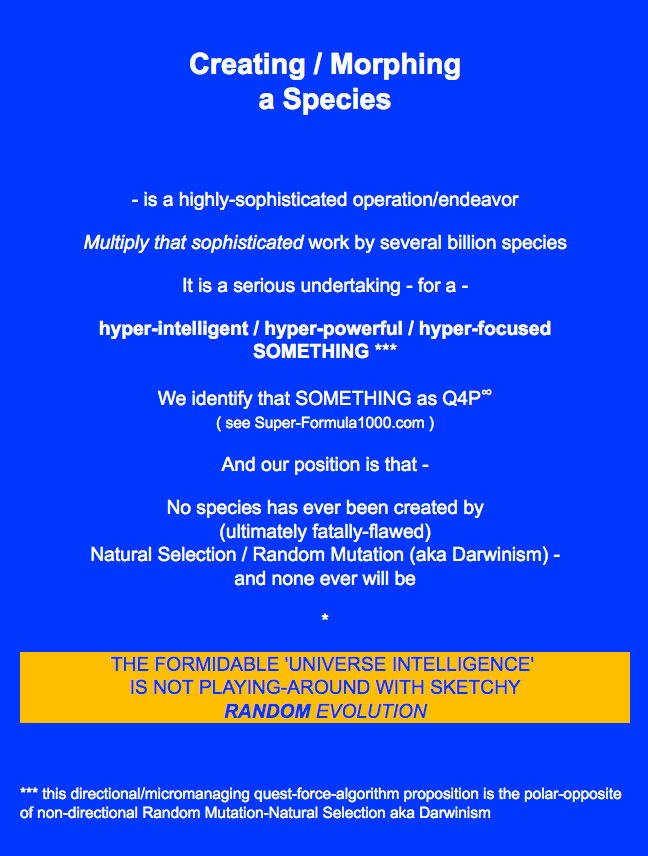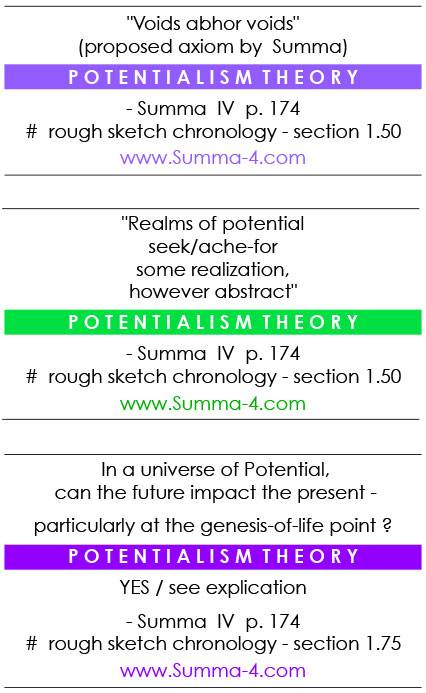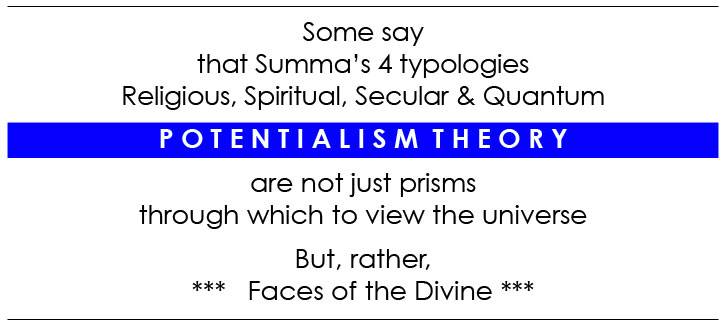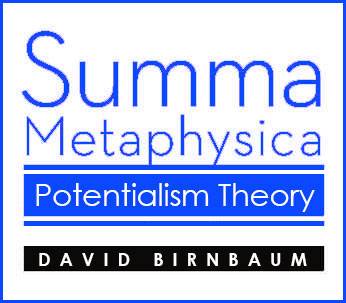 Summa Metaphysica's Theory of Potential
A Unified Metaphysics / Cosmology / Philosophy
by David Birnbaum
A Scientific Kabbalah
---
INFINITE QUEST FOR POTENTIAL∞
> COMPLEXIFICATION
> EXTRAORDINARIATION
---
the Summa SuperLaw: Q4P∞ > C+ > E+
---
Cosmic Womb of Potential
---
POTENTIALISM THEORY OF SUMMA METAPHYSICA BY DAVID BIRNBAUM
---
The Summa series:
Summa Metaphysica I: Religious Man: God and Evil
(Ktav, November 1988);
Summa Metaphysica II: Spiritual Man: God and Good
(New Paradigm Matrix, March 2005);
Summa Metaphysica III: Secular Man: The Transcendent Dynamic
(New Paradigm Matrix, January 2014).
---
DAVID BIRNBAUM PHILOSOPHY / METAPHYSICS
Q4P∞: Birnbaum's hypothesized directional
Prime Mover quest-force-algorithm
David Birnbaum Philosophy & Metaphysics
David.Birnbaum.NY@gmail.com